Anebyhusgruppen – veteran, pioneer and proud partner
Anebyhusgruppen has been building wooden houses in the heart of Småland for more than 75 years. One of their house factories is situated just outside Åseda, in the heart of Sweden's furniture and house manufacturing industry. Cleverly designed, prefabricated sectional houses, group houses and volume houses have been produced here for the Swedish market for many years, and it was here that Byggelit's modular floors were first implemented in routine production.
"Obviously, there was a certain amount of apprehension beforehand," says site manager Kalle Malmström when we talk about the time when the project was introduced a couple of years ago. "Above all, we had no idea whether we'd be able to stick to our production schedule, or whether we'd have the right materials in stock in the right production order. Quite simply, we didn't know whether we'd be able to get hold of the right things."

But these fears were never confirmed. On the contrary: Anebyhusgruppen was pleasantly surprised by how easily and flexibly Byggelit made the transition from being a bulk supplier to being a component supplier. Switching to weekly deliveries when trucks had previously arrived once a month was never a problem.
Kalle Malmström, Anebyhusgruppen and Ulf Folkesson, Byggelit.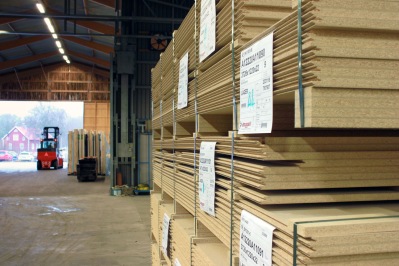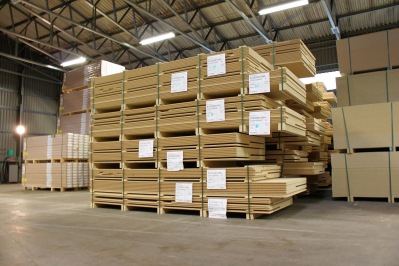 "We maintain better control of our stock now. We always know what we have in stock and how much it's worth, which allows us to keep levels down and tie up less capital. We also have significantly fewer items in stock. We used to have particle board in different lengths – I think there were five different options. We don't do that any more, which saves us a lot of space," continues Kalle.
But it goes without saying that the joists are a huge plus for the company. Byggelit's modular floors come prefabricated, which means they're already machined according to Anebyhusgruppen drawings and packaged in the correct laying order. And this speeds things up considerably.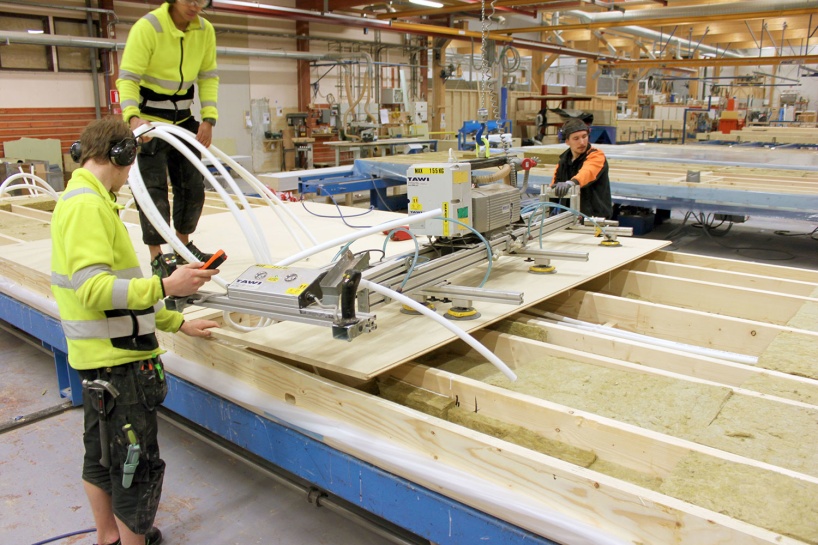 "The flow is faster and smoother. You don't have to spend any time thinking about it, because you always have the right particle board for the right joists and so you can just get on with the job. Basically, we save all the time that a carpenter would have taken to stand around checking drawings, measuring, sawing and drilling. It also improves the work environment. There's less dust, and we've also reduced the risk of occupational injuries – this job used to be pretty hard on the wrists."
This particular factory is currently producing 22 modules a week, a rate that Kalle says was difficult to maintain before they started using Byggelit modular flooring. Things flow more smoothly now, and they've also shut down the night shift since the modular flooring was implemented and decided to run afternoon shifts instead. However, demand is very high at the moment and increasing the pace going forward isn't impossible. Kalle is very positive about that.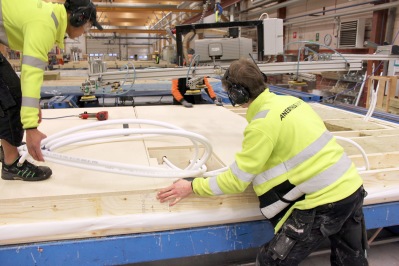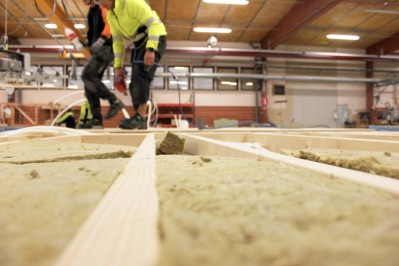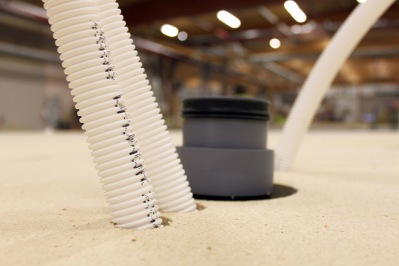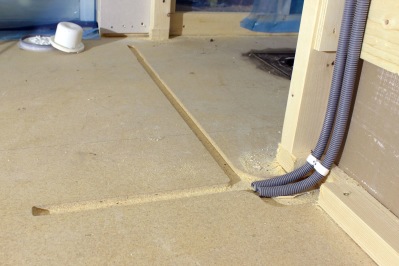 "Things are going well now. It used to take a lot of time to make holes, but things are much quicker now that the particle board comes milled and drilled. And we can certainly rely on the particle board! You can easily be out by a few centimetres if you measure up for yourself, and these few centimetres can be crucial when it comes to laying the tiles."
Less work has to be redone now that measuring and making holes no longer requires human input. The particle board now acts as a template – you can see straight away whether you've done things right, and it's quicker to train new staff to do the work as you use both the drawing and the particle board as a control function.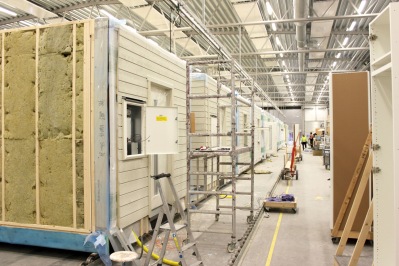 "Byggelit is a reliable partner. There are never any issues, and they always deliver on time. And what's more, it's nice to be able to bounce new ideas off an external party that's always working to evolve and is committed to what you do," says Kalle.
There's no doubt that Anebyhusgruppen is pleased with the decision to implement modular flooring in its flow. They always strive to maintain long-term relationships in order to deliver the best possible solutions for their customers. This chimes very well with the Byggelit philosophy!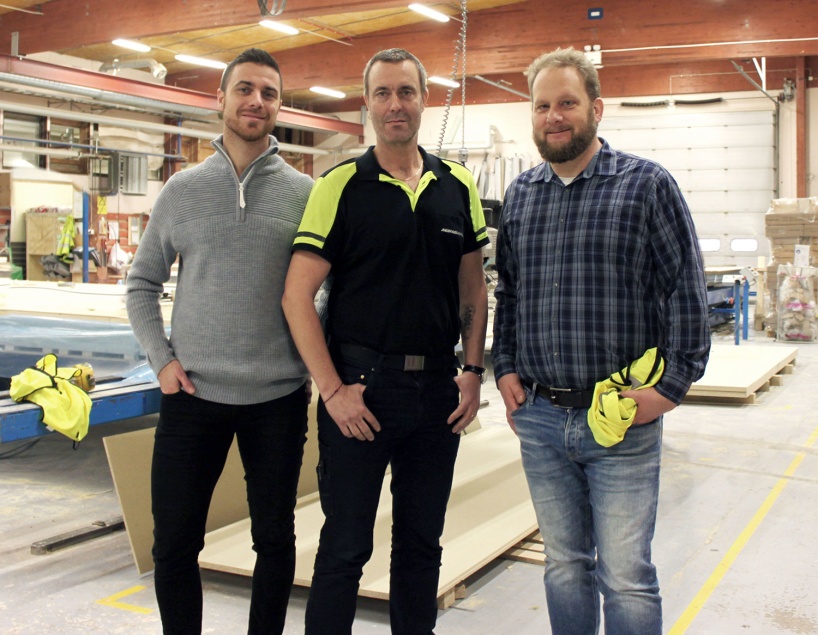 Kalle Malmström, Robert Yngvesson and Ulf Folkesson.